Publication of an advertisement
You are about to create a carpool ride.
In each page of the site you can get context-sensitive help by positioning your pointer on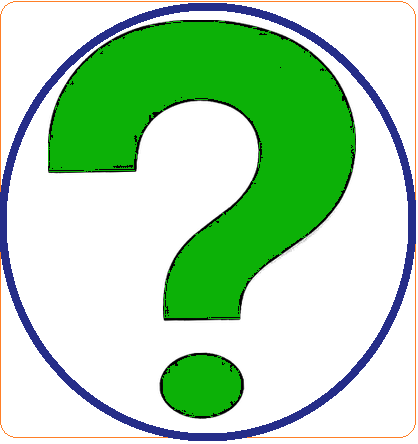 .
Cartography
KIVAHOO is linked with
Google Map
to help you, through mapping, to create your carpool. It will however be necessary to agree to share your location with us by validating when requested.
---
Two types of carpooling
We offer two types of carpooling:
- occasional car-pooling (carpooling linked to one-off trips such as vacations or business trips)
- daily carpooling (carpooling related to regular travel for work or school)
The difference in the form between occasional carpooling and daily carpool is on the proposed daily commutes.
When creating a daily carpool, you must enter for each day of the week and at each step, the number of passengers that you can board.
For a daily carpool, you have to set the cost and the number of passengers per step and per day in the week.
For an occasional carpool, you must set the cost per passenger and the number of passengers for each leg.
---
Taking the highway is an important choice
- I avoid toll motorways : You may not be a fan of the highway. By checking this option, you indicate to your passengers that you opt for the pleasure of the country road.
Be aware, however, that this increases the duration of the trip and increases the cost.
A route must consist of a departure city, a destination city and a maximum of seven intermediate cities
A route must be a start and an end, but can also be a succession of stages. Each milestone consists of a city, a country, a date or a weekday, a number of passengers and a cost per passenger.
First, you must indicate the city, date and time of departure; then you will successively specify the intermediate cities to finish with the city of final destination.
For each step you must specify the city, the number of places available. The date and time of arrival and the cost are calculated automatically when you click on the 'Cost' box. As you have understood, each intermediate city defines a route; this is very convenient because it allows you better targeting (A passenger can very well look for places between the departure city and one of the intermediate cities, between two intermediate cities or between an intermediate city and the final destination city.)
The cost of the stage
This is a very important point to address. If there is a tax schedule for mileage costs, this will be taken into account. In this case, the cost calculation is automatic depending on the tax power of your vehicle. It is increased depending on whether you use the highway or not. You can lower the asking price or increase it without exceeding the maximum recommended price. In all cases, we advise you to use reasonable prices so as to be attractive and not to put you in default with regard to possible tax regulations.
Validation of the ad
For each intermediate city and for the final destination city, you have two buttons:
- add a step below the one being created;
- move to the options step.

To delete a step, just do not specify the name of the city
After validating your ad, kivahoo informs by email or SMS passengers who have asked to be alerted for the ads corresponding to their search.
---
The options
After validating your itinerary, we offer you some options:
- School carpooling : Your carpool may concern the transport of children (school, summer camp, events, etc.). This is a high responsibility and we ask you to create a full account with your name and surname. This information will be controlled by the parents or parents of the children transported. If you have a compliant account, an additional form will be submitted. Fill it accurately. Otherwise, the option will be refused.
- Alternating Traffic :(depending on the country) Indicate whether the number of your plate is even or odd. This will allow passengers to find you faster if the law requires alternate traffic.